About us

Logistics & Infrastructure
Logistics
& Infrastructure
In 2010, Morocco launched a national strategy to boost its logistics competitiveness and optimise the flow of goods.
This strategy is based on 5 key areas:
• Optimisation of the various flows of goods, making them available for the mass market;
• Set-up of an integrated national network of multi-field logistics zones;
• Emergence of integrated and efficient logistics operators;
• Capacity building through a national training plan in the various fields of logistics;
• Establishment of a sector-specific governance framework along with appropriate regulatory measures.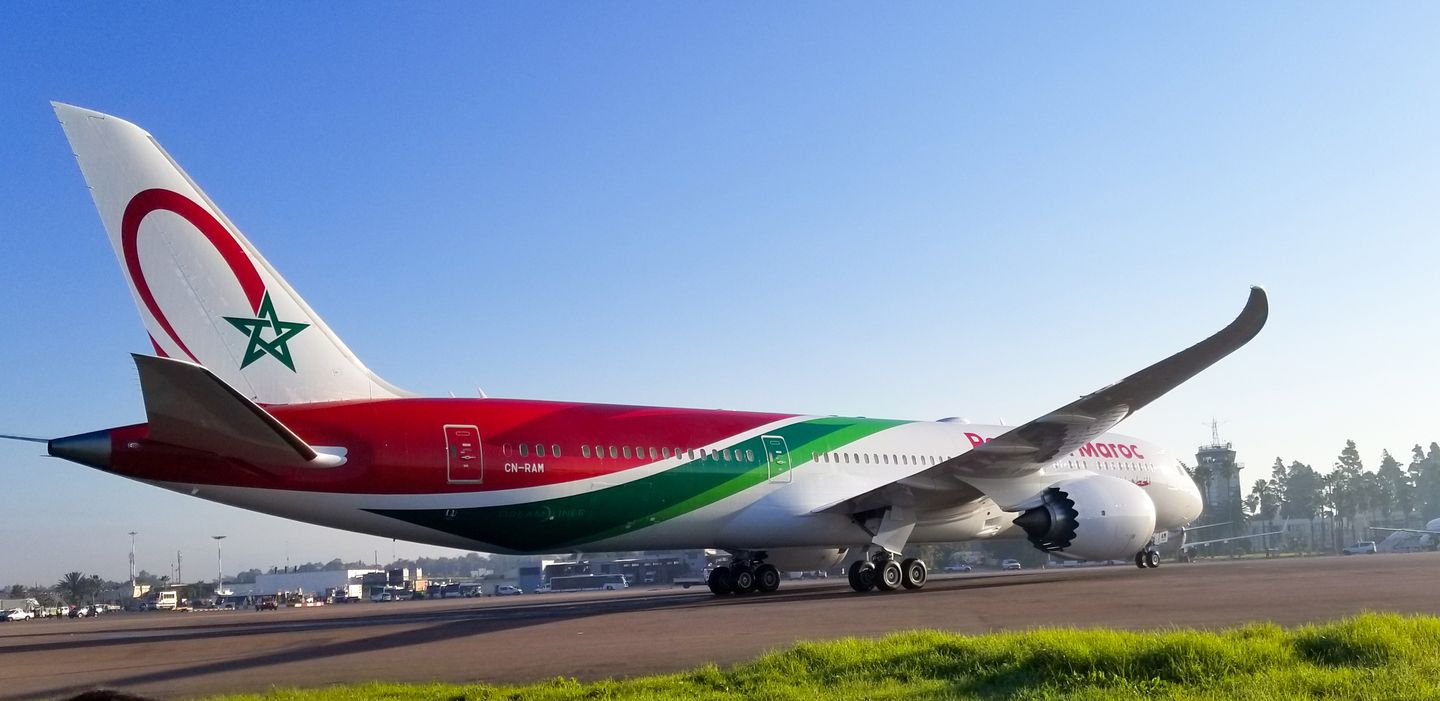 The country's airport infrastructure comprises 18 international airports. Over the 2007-2012 period, a 10-billion-dirham programme (around £810 million) was launched to develop and modernise this infrastructure, with the aim of increasing the capacity of national traffic and upgrading the country's main airports.
Aware of the importance of the sector for the country's economic and social development, Morocco has adopted an air transport liberalisation policy at the international and regional levels.
This policy ushered in Open Sky agreements with the European Union and the United States, as well as new liberal bilateral agreements with Arab, Asian, and African countries.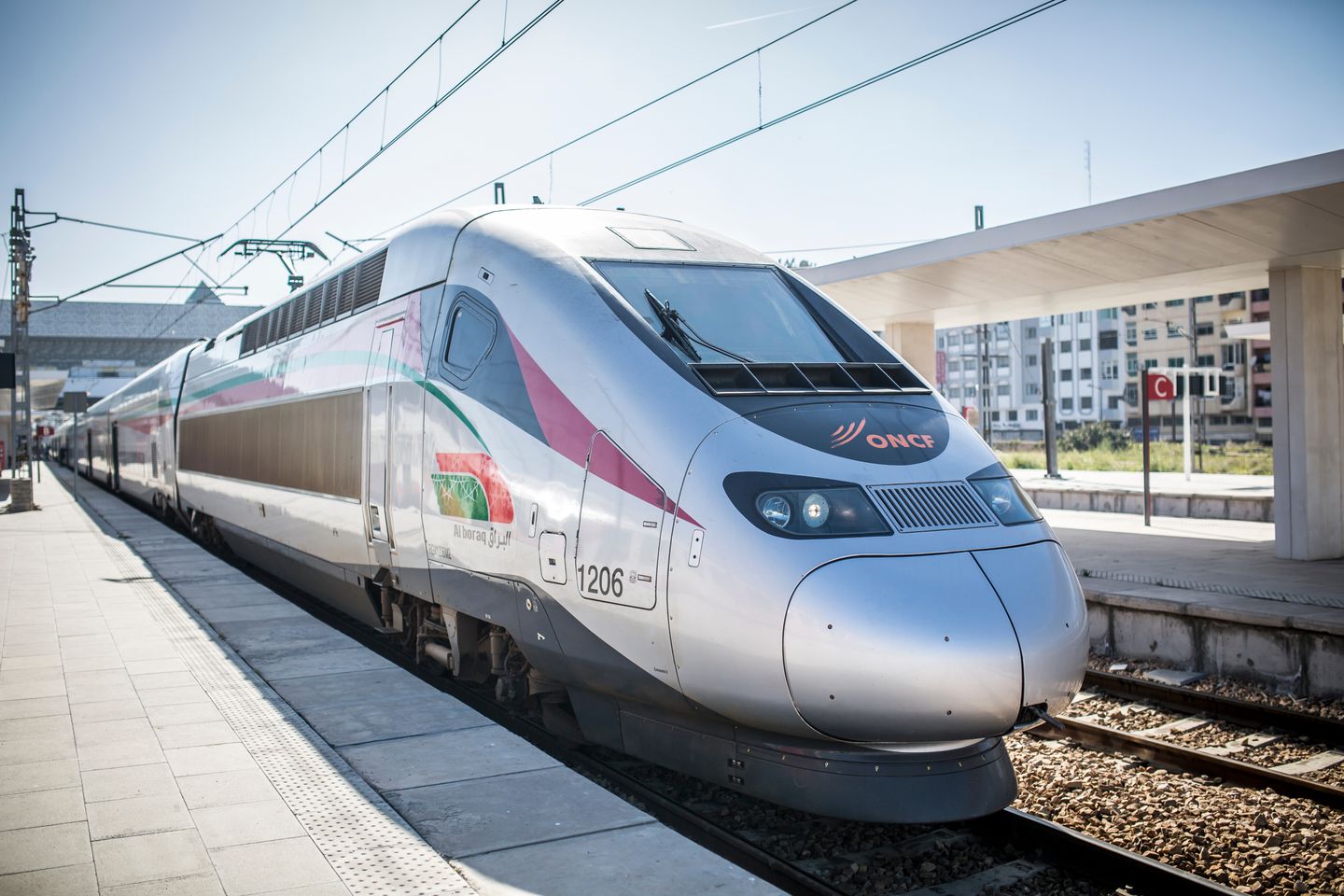 Morocco's railway network has more than 3,815 km of track length and 2,295 km of line length as well as 137 stations.
Morocco has embarked on an ambitious programme to develop the high-speed train linking the city of Tangier to Marrakech.
It is the first high-speed train in Africa.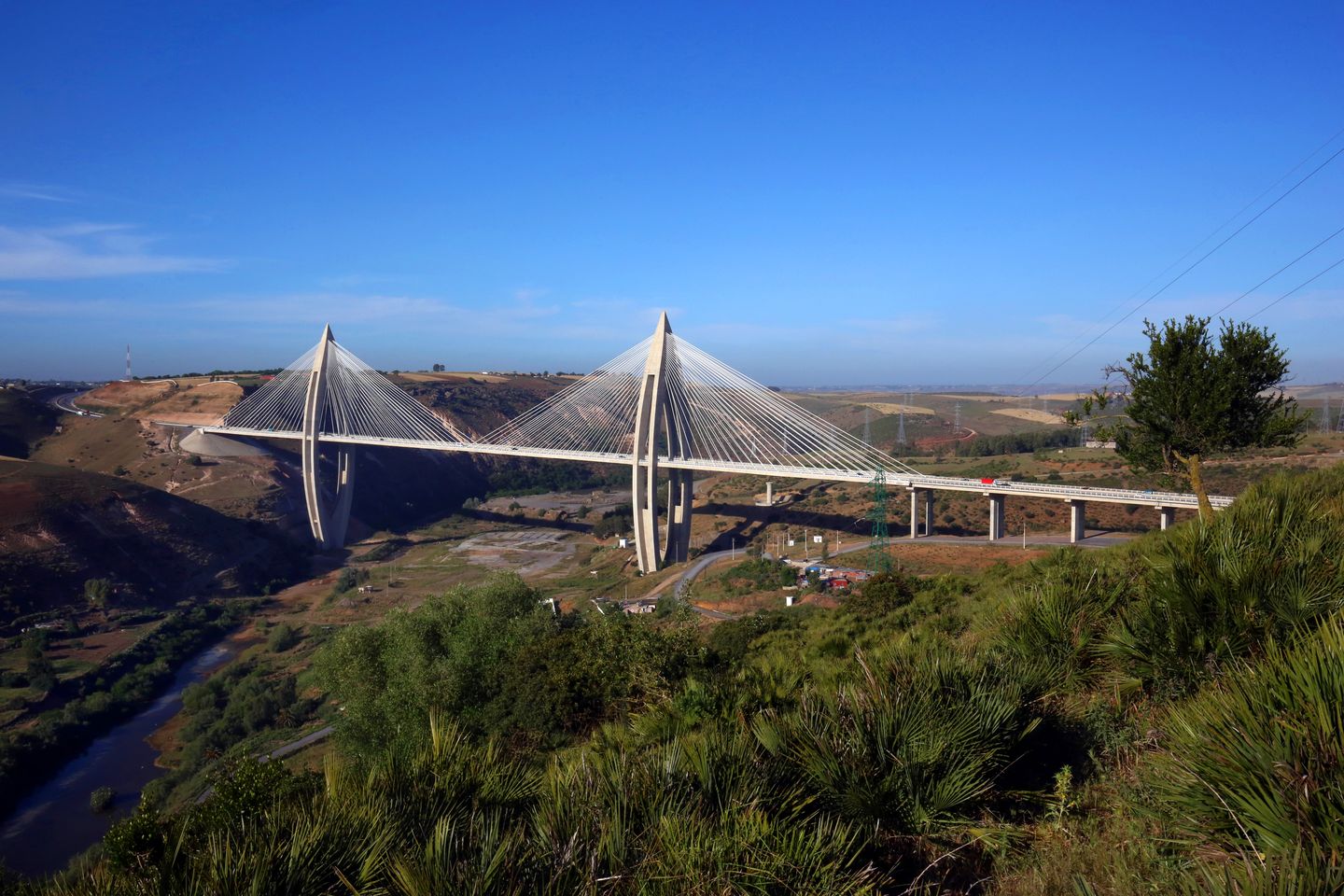 Road is the main mode of passenger mobility (90%) and 75% of freight transport.
Morocco has the 1st motorway network in the Maghreb and the 2nd in Africa, representing a linear distance of 1,800 km. The motorway network is also accompanied by numerous rest areas, with catering and various services, bringing this infrastructure up to the standards of major international axes.
The Moroccan road network has some 57,000 km, including 43,318 km of paved roads (76%) and 14,016 km developed or in the state of tracks (26%).
The network also includes 1,124 km of expressways (3% of the paved network).
National roads capture nearly 41% of total traffic, highways more than 22%, regional roads 20% and provincial roads 18%.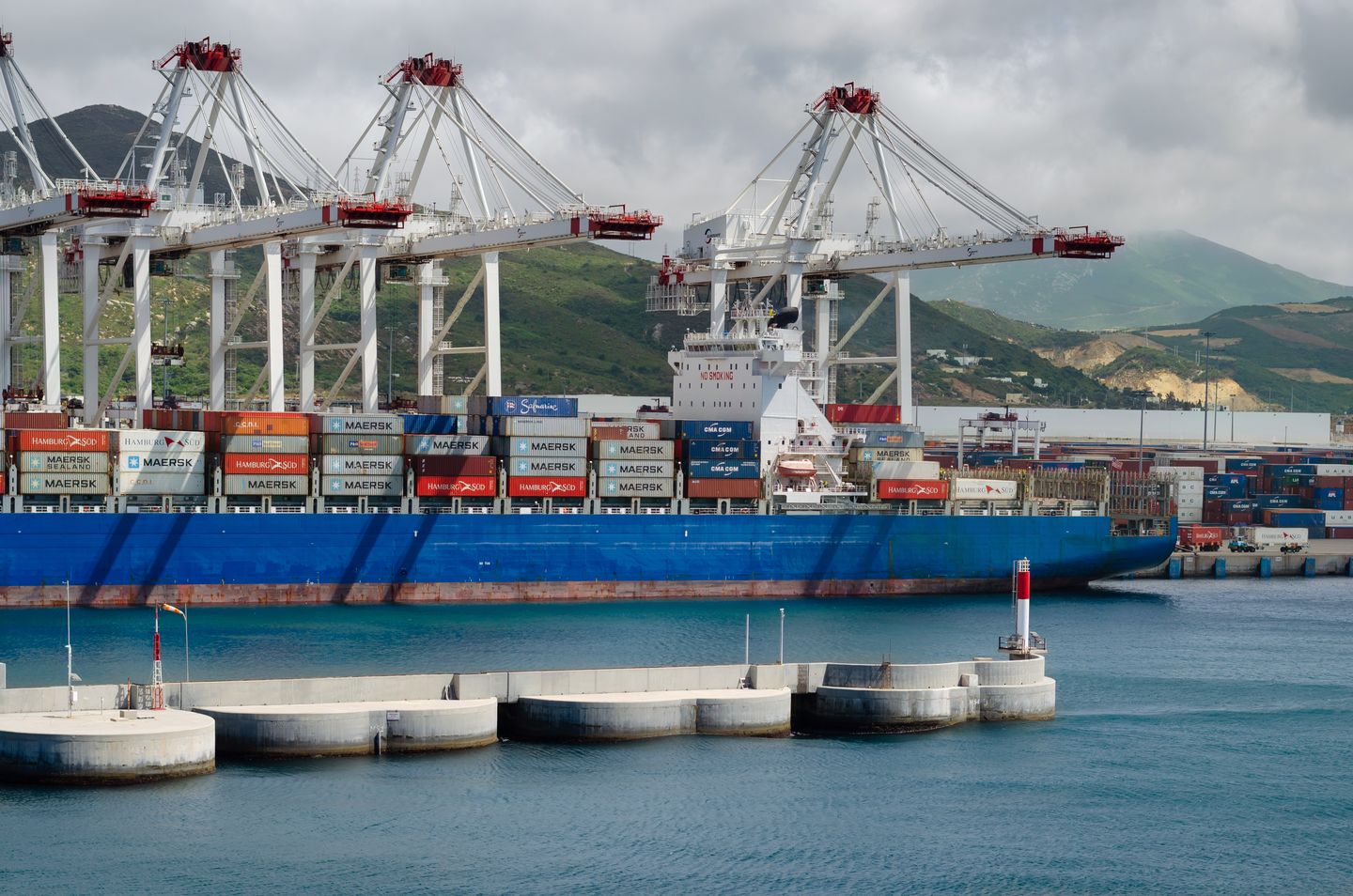 Morocco is equipped with 38 ports, including 13 international trade ports, 6 passenger or recreational ports, and 19 fishing ports. The country has more than 49 km of quays, 62 km of jetties, 1,600 ha of port infrastructures, over 1,300 ha of platforms, 1,850 ha of protected bodies of water, 13 ship repair facilities, and 4 maritime stations. In Morocco, the ports secure 98% of the country's external trade.
Owing to a government strategy, the maritime transport network has evolved considerably, moving Morocco from 84th to 16th place in terms of maritime connectivity just in few years.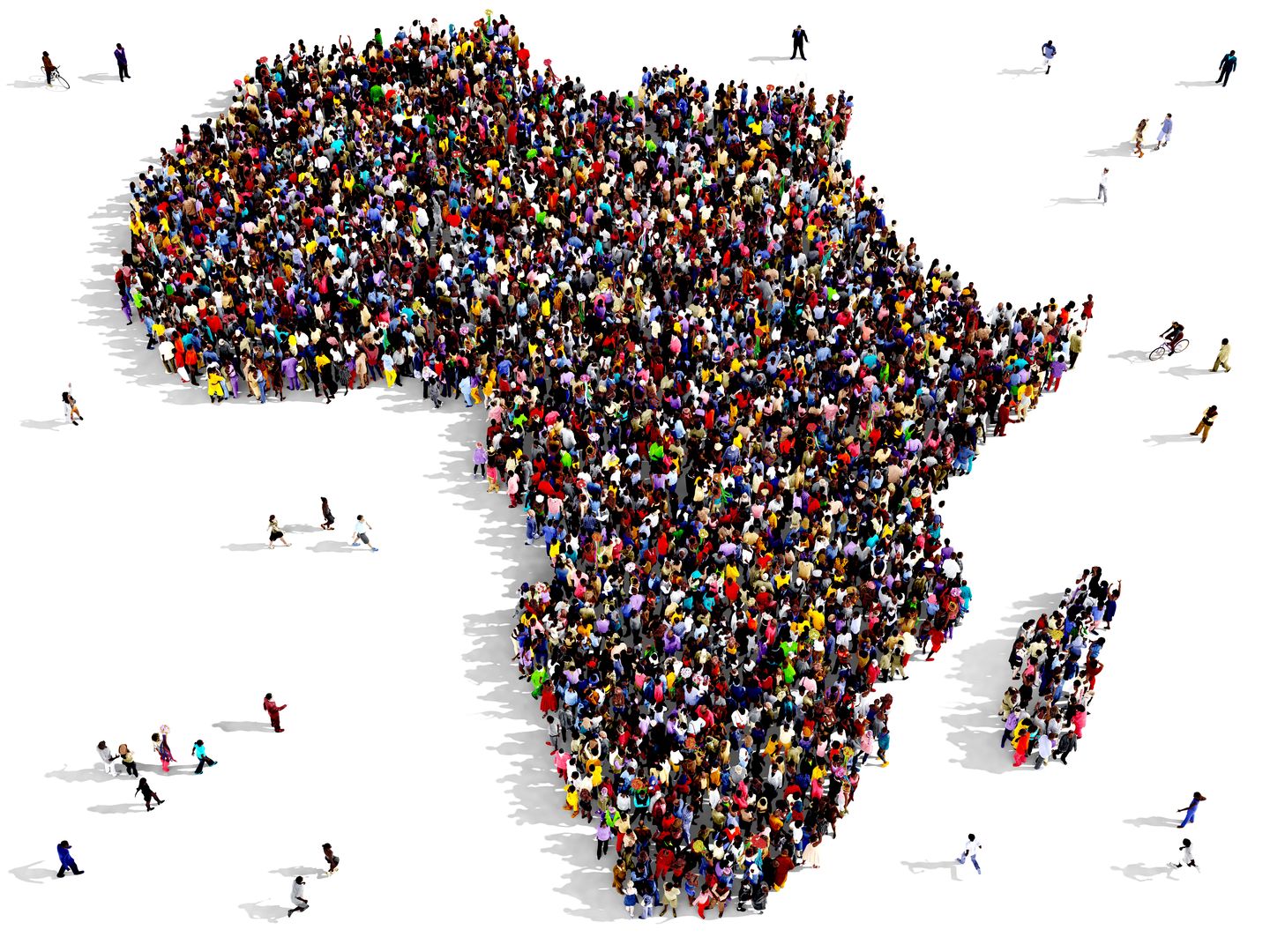 Given the momentum witnessed in the logistics sector, Morocco is now the regional leader in logistics competitiveness (#1 in Africa).
This leadership position has undoubtedly weighed in the choice made by a range of international economic operators to set up and develop logistical bases in Morocco, linking Africa to world markets, be it in aeronautics (Spirit AeroSystems), the automotive industry (Peugeot, Citroën, Renault), distribution (Decathlon), pharmaceutics (Sanofi), or textile and offshoring.
An increasingly modern and diversified offering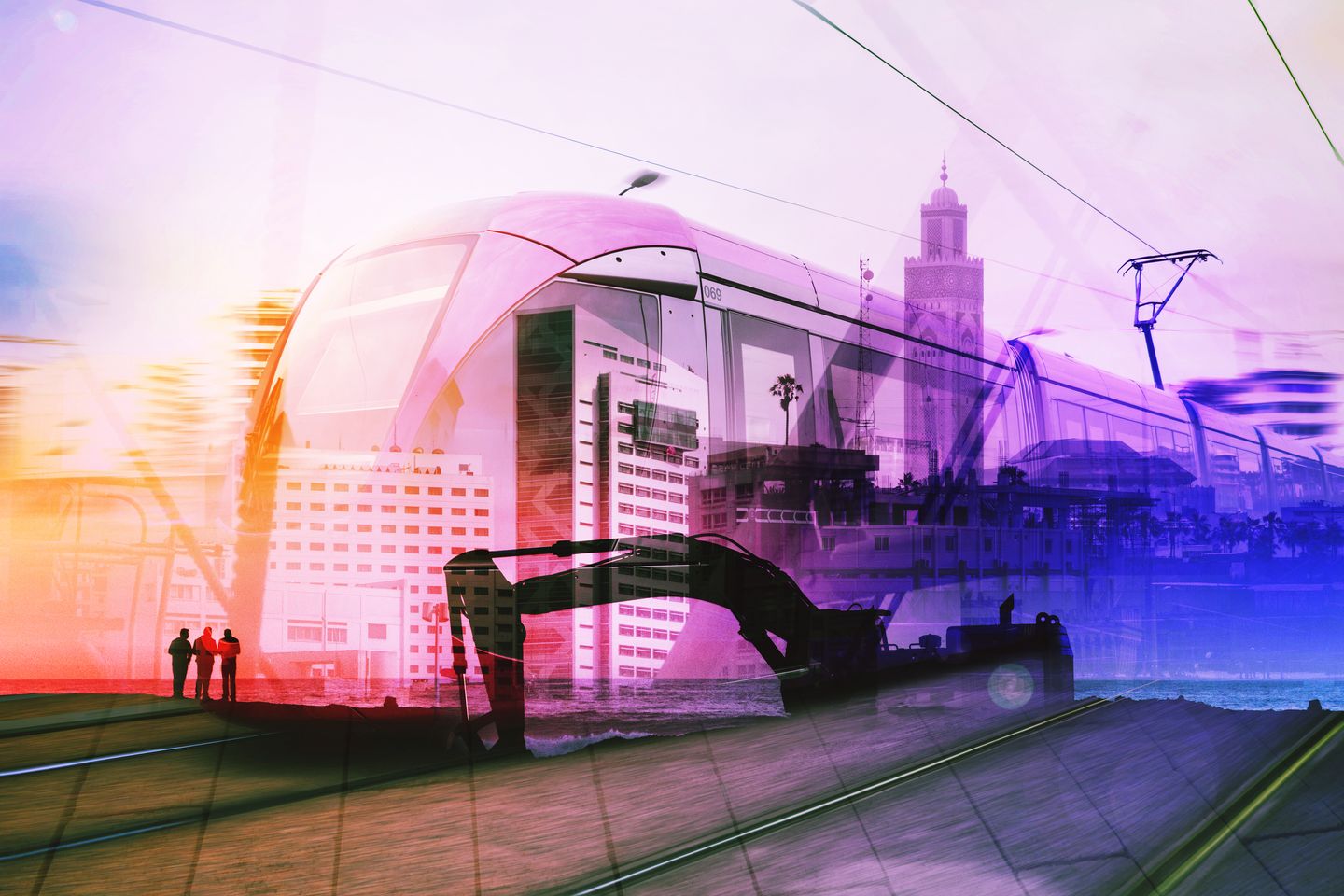 The logistics market has undergone an evolution marked by both an increase in the number of operators and a diversification in the general offering – from basic transport services to the all-around management of the customer's logistical needs and supply chain. Several logistics zones have thus been created in the different regions of the Kingdom.
This diversification and evolution of services have been driven, in part, by service providers (3PL), freight forwarders, and courier operators who have emerged and grown in recent years.
A boom in logistics platforms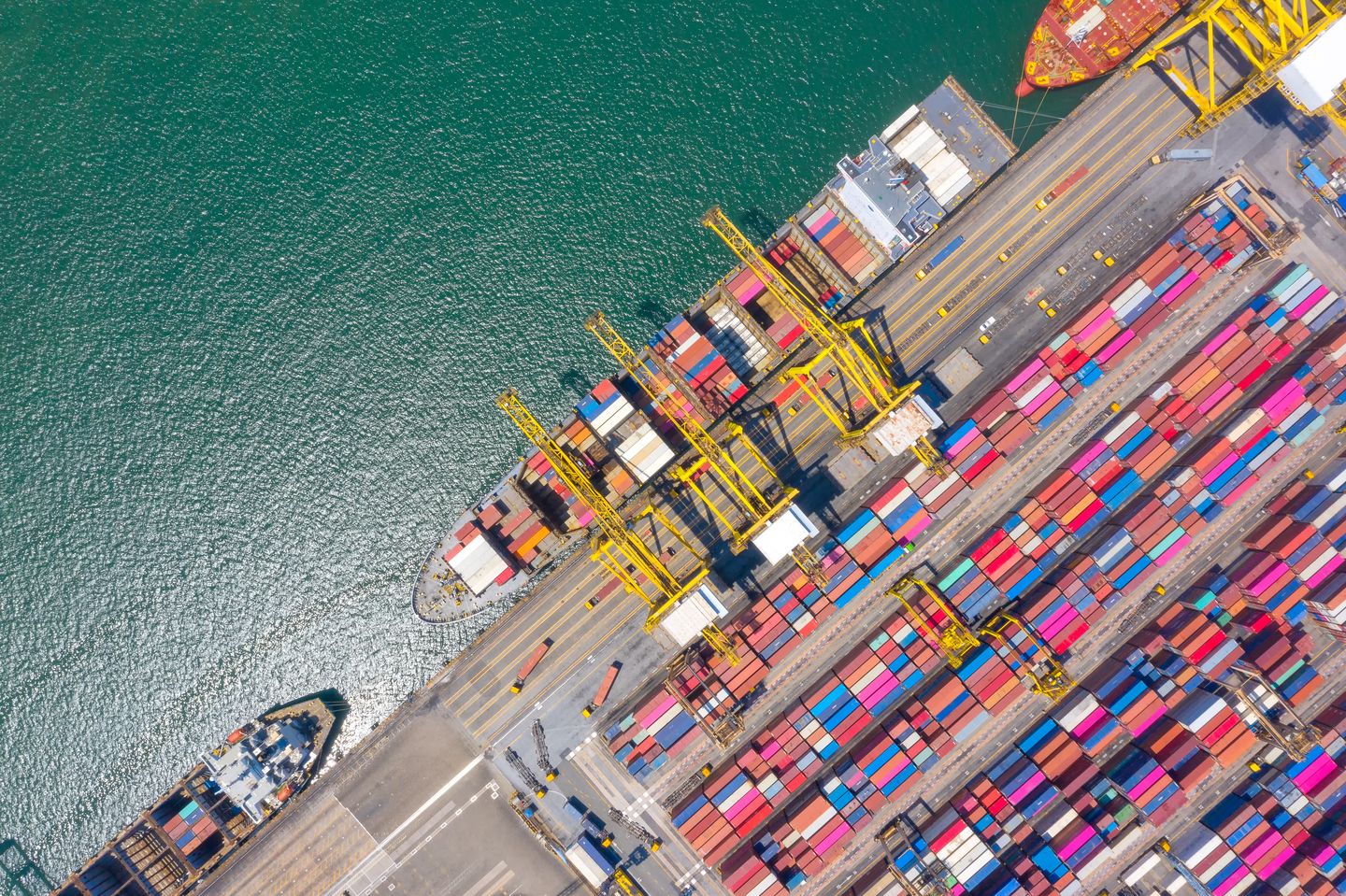 Morocco, which in 2010 had only a few dozen hectares of modern platforms, now boasts nearly 130 hectares of developed zones in Casablanca, Tangiers, and in several other regions. These zones are integrated industrial platforms offering numerous services to international standards. Among all these platforms, the 4 most notable ones are:
• Zenata logistics zone, which came into service in 2011 and will eventually cover an area of 323 ha with a wide range of services.
• MITA logistics area, stretching over 32 ha and fitted with a dry port and an 8-ha storage area.
• Tetouan Shore, which is integrated into port Tanger Med, and has been described by The Financial Times as the second largest economic zone in the world – mainly dedicated to the outsourcing business.
• MedHub, which is primarily geared towards value-added logistics activities of groupage, distribution, and supply, covering an area of 200 ha.
All these zones have seen their service offering increase for several years, ranging from warehousing and transport management, to the deployment of electronic-data interchange tools allowing for the digitalisation of information flows between entities, to the launch of a portal for Moroccan operators facilitating their interface with administrative departments or with other customers and/or suppliers.
Industriel acceleration
zones in Morocco
MIDPARC
(CASABLANCA-SETTAT)
ATLANTIC FREE ZONE
(KÉNITRA)
TANGER TECK
NADOR WEST MED
The first companies to implement WMS (Warehouse Management System) solutions to manage their warehouses in Morocco are logistics service providers, followed by large Moroccan groups and industrialists. The need for WMS solutions is growing as international-standard logistics platforms evolve in Morocco. The implementation of a WMS can generate 15% to 25% value-add in storage capacity.
EDI/EAI to interconnect IS
Electronic data interchange software (EDI and EAI) makes it possible to dematerialise the flow of information between entities by establishing connections between the various information systems.
TMS to optimise transport
TMS (Transportation Management System) information systems are tools for organising and managing merchandise transport and distribution operations.
The concept of freight exchanges is very recent in Morocco. The freight exchange is an electronic platform that facilitates targeted contact between logistics professionals and companies/individuals looking for logistics solutions.
Creation of a common IT window for Moroccan operators
PORTNET is a tool developed by relevant Moroccan ministerial departments for the implementation of several sectoral strategies aiming to improve the business climate, boost trade and logistics competitiveness, and mainstream – and innovate in – e-gov services. This project consists in developing and implementing an information system for the Moroccan port community, via a One-Stop Shop dedicated to port-level foreign trade formalities. This nationwide project aims to digitalise and simplify port transit procedures, to create networks among the various actors in the import-export logistics chain, and to improve the competitiveness of national companies in terms of costs and delivery timeframes. PORTNET is currently operational: 9 ports are currently operating with this system as well as a dozen banks, ministries, and public institutions.
Tanger Med Port,
a Moroccan ambition
In 2020, Tanger Med soared from 45th to 35th place out of 500 ranked container ports worldwide. In 2019, the port handled 4.8 million containers, posting a 38% growth and making it the top transshipment port in the Mediterranean.
The Financial Times' FDI Intelligence ranked Tangier Med Zone as the #2 economic zone, second only to Dubai Multi Commodities Center. This is the first time an African zone has been ranked so highly in this global ranking, which is a testament to the tremendous growth of the network of trade and business platforms developed by Tanger Med.